Hush color help

E-mail
girlscolorhelp@gmail.com
You can check your order history, miliege, delivery and payment information. ( Members Only)
Check the contents stored on the card today and you can proceed with your payment.
Member : Sign In | Non-member : Need your email address and password.
FREQUENTLY ASKED QUESTIONS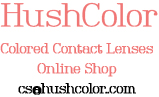 HushColor uses the credit card payment and account payment of PAYPAL, which is ranked #1 in market share and security among GLOBAL credit card payment company. Customer's credit card information is not stored in HushColor, so do not worry about security problems.

The celebrities named or featured on hushcolor.com have not endorsed recommended or approved the items offered on site ⓒ 2012 http://www.hushcolor.com All right reserved
Privacy & Cookies
Terms & Conditions
Accessibility About Us